On August 26, 2021, Warom Was listed on the list of "2021 Shanghai Top 100 Manufacturing Industry" and "2021 Shanghai Top 100 Private Manufacturing Industry", demonstrating the comprehensive competitiveness of enterprises.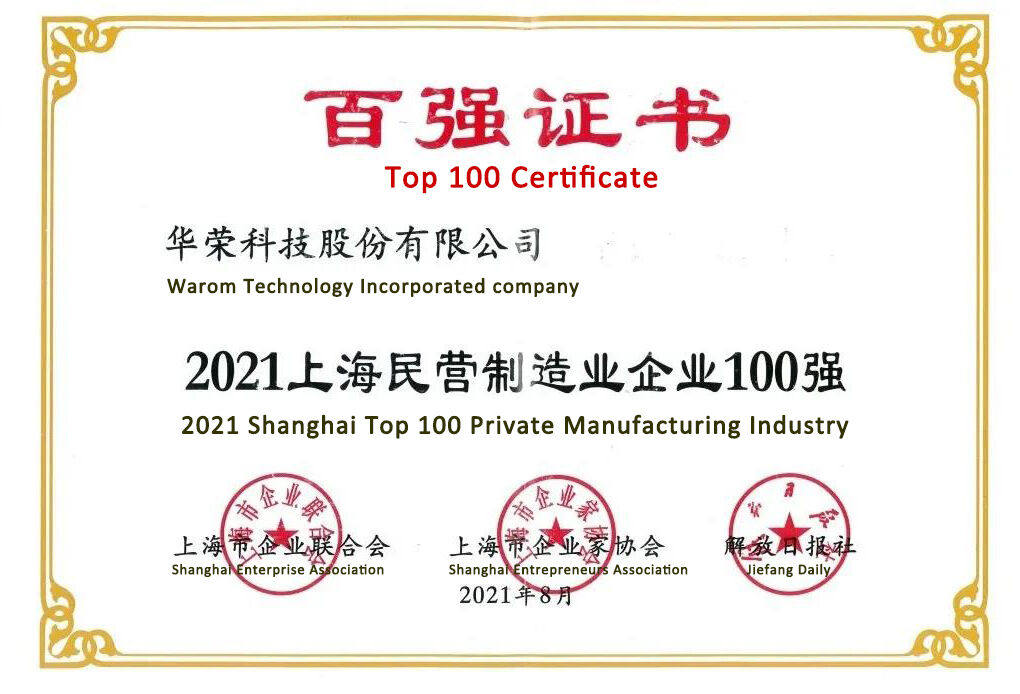 As the leader of explosion-proof appliance industry in China, Warom has grasped the opportunity in industrial development and adhered to the concept of "high-quality development" and maintained a high momentum of rapid growth in business performance in recent years.
With more than 30 years of adherence and innovation, Warom has played an important role in the development of intelligent manufacturing in the field of Chinese explosion-proof appliances and the participation in Chinese explosion-proof enterprises in the global competition. In the future, Warom will continue to be based on "becoming better, stronger and bigger". Under globalization strategy, Warom will gradually transform from a product manufacturer to an international system service provider to be industry pioneer and create world famous brand.