On April 27, 2021, the Equipment Products and Achievement Evaluation Conference on the latest technology of "Nuclear Island Plant Irradiation-Resistant and Seismic Lighting" that jointly developed Warom and CNNC was held in Shanghai Industrial Park of Warom Technology Incorporated Company.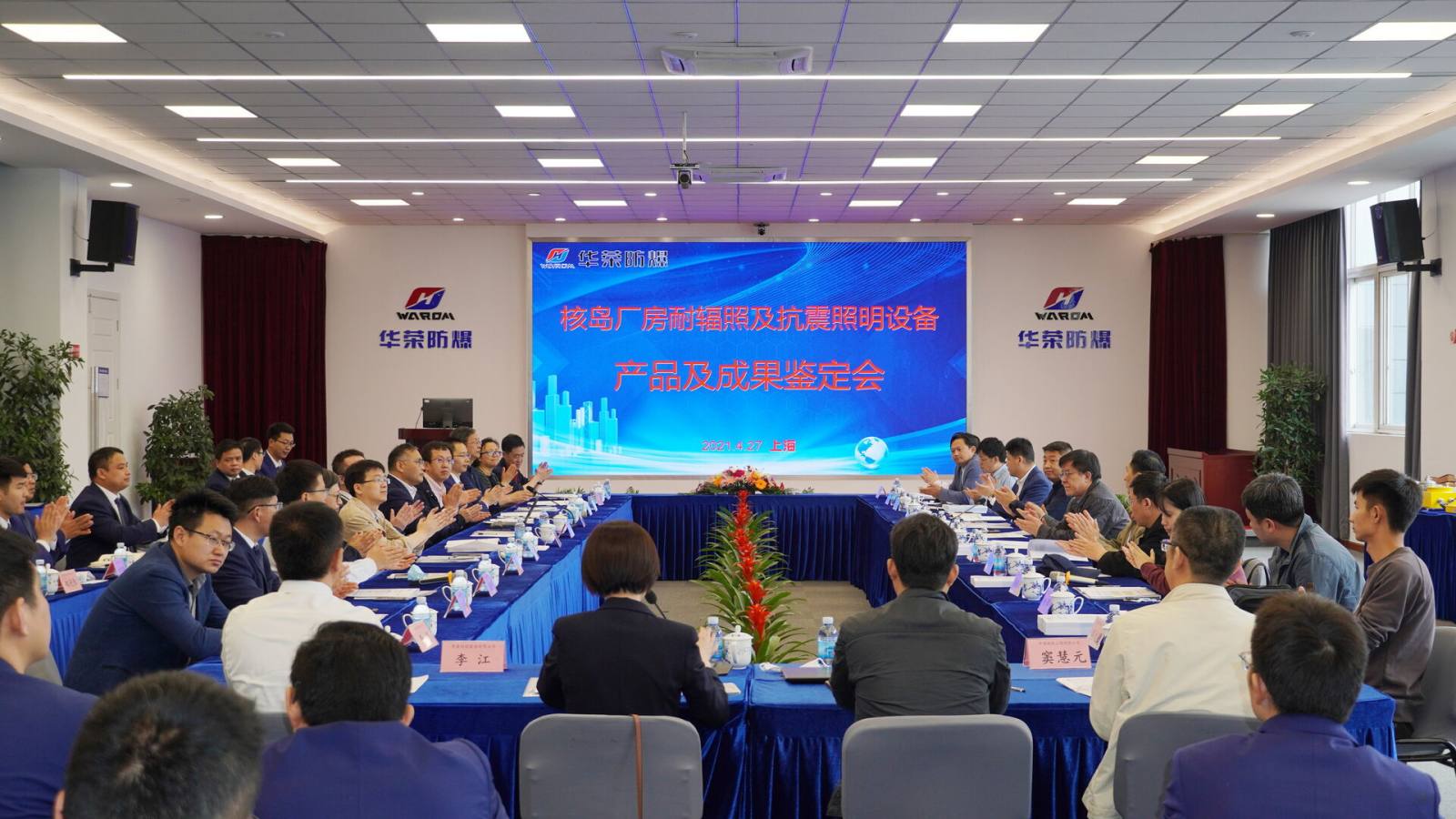 The assessments invited more than 20 experts from CAE, MEE, NSC, Shanghai Unclear Power Office, SNS, SNERDI, CNPDC, XNPC, CZEC, Laboratory of Tongji University, CNI23, CNPRI, etc. They represent the level of product appraisal of the nuclear power field, they come from the highest professional level in the country, the strongest nuclear research unit, the highest authoritative testing organization.
At the end of Conference, Mr. Li the Executive Director of Warom, invited the leaders and experts to visit Warom explosion-proof industrial park. All the experts said: We are very pleased to see Warom's manufacturing strength, outstanding research and development capabilities. We hope that Warom will continue to make greater contributions to China's nuclear power industry!